Mission Hills Park (Pioneer Park)
Date/Time
Date(s) - 11/29/2014
8:00 pm - 11:00 pm
Location
Pioneer Park
Categories
Our November meetup event will be Saturday night 11/29 in Mission Hills Park (Pioneer Park) We will be meeting in the parking lot of Pioneer Park at 8:00PM
You can only join this event by reserving from Meetup.com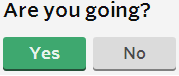 The address is: 1501 Washington Place, San Diego, CA 92103
An event fee ot $10.00 per person will be collected at the start of the meetup event. Please cash only no checks. All money from meetup events go for gas & equipment for our team.
Mission Hills park also known as Pioneer Park is a great location. It used to be a Catholic Cemetery between 1875 & 1919. Burials continued there thru 1960.
In 1970 the cemetery was converted to a private park complete with a children's playground section. The grave markers (but not the people) were moved. A group of gravestones is at one end of the park for the more prominent individuals.
There has been a lot of paranormal activity as can be expected by leaving the bodies underneath the park.
As last time you will be able to use our equipment (Spirit Box, MEL Meter, live listening by audio recorder, etc). If you've ever wanted to know what it is like to be a member of a paranormal team then this event is for you.
If you have any equipment you would like to bring feel free to do so. Last time some of the meet up members caught some really good evidence with a camera & other equipment they had. It would be great to bring a flashlight & an digital recorder if you have one. You'll be amazed what evidence you can catch.
Our last meet up in Oldtown San Diego was great. We made a lot of new friends & it was great to see our regular meetup friends. We caught some very good evidence.
We are looking forward to seeing you all again & we look forward to meeting new members that are interested in the paranormal.
Please RSVP. You are welcome to ask questions prior to the investigation.
This event will be limited to 30 people. Please sign up early as most of our meetup events was sell out quickly.
You must be 18 years of age to attend this meetup. You will be required to sign a waiver of liability agreement before the meetup event starts.