Alpine Cemetery Meetup Paranormal Investigation
Date/Time
Date(s) - 05/17/2014
8:00 pm - 11:00 pm
Location
Alpine Cemetery Meetup
Categories
Have you ever wanted to go on an investigation with a Paranormal team?
Now is your chance. Investigate Alpine Cemetery with San Diego Paranormal Eye investigators.
We have investigated Alpine Cemetery several times as a team & have friendships with several of the Spirits that live there.
You will be investigating with us & we will teach you how to use our equipment. You will get hands on use of the Mel Meter, Spirit Box, audio recorders, etc.
You are welcome to bring your own equipment (audio recorders, cameras, etc). We will also be taking a group picture that will be featured on our Facebook Page & Official SDPE website.
Charge for the event is $10. We accept cash payments, no checks please. Please bring cash with you to the event. The money made from our meet up events goes back into the group for equipment & investigations.
Spots are limited to 20 people so sign up quickly. Don't miss this chance to investigate one of the greatest & oldest cemeteries in San Diego County.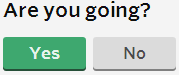 Driving directions:
Take I-8 E towards El Centro for 23.9 miles
Take Exit 30 (Alpine/Tavern Road)
Take a left at the end of exit.
Go thru 1st stoplight. Bear to the right & continue up the hill to the top of the road.
Take a left onto W Victoria Rd. The entrance to the cemetery is directly on your right.
There is a parking lot at the entrance of the cemetery